Welcome to our blog! Here on FCLT News Bytes, we'll share "byte"-sized posts to help you improve course design, discover features in Canvas, explore instructional technology tools, and find resources to support your teaching whether it's in person, hybrid, or online!
You can see our blog posts several ways: subscribe (in the footer) to get posts emailed to you; access our blog posts in the POD Faculty Newsletter; and find our posts embedded on our FCLT website and the Canvas Faculty Center. What is the Faculty Center, you ask? If you haven't joined, please do! We provide a wealth of useful local content her.
What (and Who) is the FCLT?
FCLT stands for Faculty Center for Learning Technology. FCLT is made up of two branches of emphasis: Instructional Design and Distance Learning. These two branches compliment each other in supporting faculty teaching with technology. The FCLT is a dedicated resource for Mt. SAC's professors. Our unit's purpose is to provide instructional design and distance learning services to all faculty (full-time/part-time, credit/non-credit) in all course types (online, hybrid, face-to-face). We are both pedagogy and technology experts. We are trained in research-based best practices for designing effective, student-friendly courses, and we help you use technology well for teaching and inform you of Canvas functionality, tools, services for teaching Mt. SAC courses.
Meet the FCLT Team: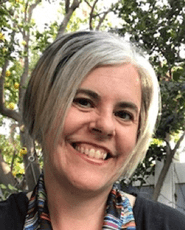 Director of Distance Learning & Instructional Technology
Catherine "Katie" Datko is a multiple award-winning curriculum developer who has worked as an instructional designer in the California Community College system since 2012. She has also been an interim Associate Dean of Distance Education and was most recently an academic manager for instructional design at Glendale Community College. In addition, she has worked as a teacher trainer in various capacities for over 20 years and has taught at a variety of post-secondary institutions in California and overseas in Czechoslovakia and Japan.
In her position, Katie works with key campus stakeholders to lead the development and implementation of high-quality instruction using educational technology to promote student success and equity. She supervises daily operations of FCLT and collaborates with Deans, faculty, and staff to ensure efficiency and effectiveness of FCLT services for faculty in order to best serve students. She also coordinates initiatives promoting affordability and equity of instructional materials, including Open Educational Resource (OER), Zero Textbook Cost (ZTC) and Low Cost Textbook (LTC).
Instructional Design Branch
Instructional Designers: Eva Figueroa and Michelle Newhart
Applications Training Specialist: Hugo Aguilera
With training and expertise in not only learning technology but in pedagogy and adult learning theories, our Instructional Designers can help you understand how to incorporate best practices for designing effective courses, including principles of good pedagogy, universal design, learning science, graphic design, and technical know-how to realize your vision for an in-person, online, or hybrid course that is humanizing, engaging, student-friendly, accessible, and equitable.
See our post, Teaching & Learning Experts @ the FCLT, to learn more about what the FCLT Instructional Designers can do.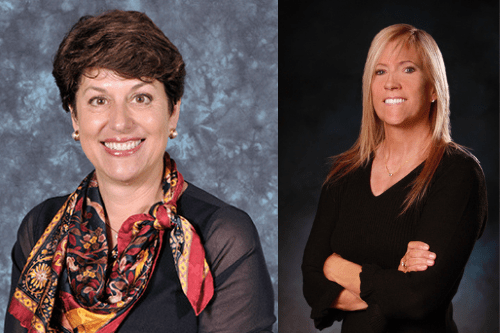 Distance Learning Branch
Distance Learning Coordinator: Carol Impara
Assistant Distance Learning Coordinators: Catherine McKee
Carol Impara serves as the co-chair of the Distance Learning Committee. She can assist with questions about distance learning requirements for Mt. SAC professors including Distance Learning Amendment Forms and SPOT Recertification.
Catherine McKee can support you in completing SPOT (Skills and Pedagogy for Online Teaching, Mt. SAC's training requirement to teach distance learning courses). She can assist with general questions related to distance learning requirements and offers SPOT Office Hours.
What We Do (and don't do)
The FCLT Instructional Design team develops scalable trainings and resources to facilitate professors' use of learning technology. We help you discover the principles and tools to design your courses for student success and connect you to guides and other resources to answer common questions.
We offer live workshops (currently on Zoom) and self-paced workshops on POD Connect to allow you to learn with us or on your own. We answer Instructional Design questions via IT HelpDesk and Canvas Support tickets assigned to us, FCLT email, weekly Instructional Design Office Hours (currently on Zoom), and individual appointments.
Please note that our team focuses on Instructional Design and Distance Learning. We do not have the capacity to function as a help desk nor is it our unit's mission to function as one. We work during regular business hours of the college and are not staffed to offer "rapid response" services for urgent problems.
Additional Resources
To get the fastest answers, we encourage faculty to use our chart for navigating tech help at Mt. SAC. You can also find useful information in the Mt. SAC Canvas Faculty Center and on the FCLT website. Even Googling your question can often get you to the information you need when the question is a standard "how do I" about using Canvas. If your self-help attempts to answer your question do not lead you to a solution, we have two available resources for faculty.
CANVAS SUPPORT: Canvas offers 24/7 phone and 24/7 live chat support: Faculty Hotline (833) 345-2892 and Live Chat. (Note that students only have access to Canvas Support via 24/7 Live Chat.) You can reach Canvas Support under the HELP button in the Canvas global (gray, vertical) menu.
IT HELPDESK: For enrollment questions, or if something is not working the way it is supposed to, file a ticket with the IT HelpDesk – online: helpdesk.mtsac.edu, by email: helpdesk@mtsac.edu, or by phone: (909) 274-4357.
Need to request a service or verify completion of requirements? Here's who to contact/where to find information:
Got an idea or request for a blog post? Leave us a comment below!