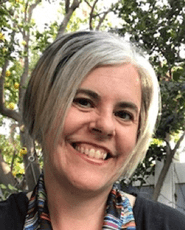 With the start of the Spring semester I would like to first introduce myself to all of you in a role that is new to the Mt. SAC community, Director of Distance Learning and Instructional Technology. I come to this position with a little over 10 years serving in various positions in the CCC System, mostly as an Instructional Designer (ID) and with over 30 years of teaching/teacher training experience both in CA and abroad.
For my first post, I would like to dive a little more deeply into what IDs and Training Specialists do. As a former ID, I would often get quizzical looks and a question or two when I said what I did, "You design what?" or "Is that the same thing as tech support?" (On rare occasions, I was asked even asked to for advice on decorating, I kid you not!)
Who are IDs and Training Specialists?
IDs and Educational Technology Training Specialists are relatively new to the field of education. It's an Alt Ac (alternative academic) career path that requires specialized skills not only in technology and online platforms but also in curriculum design and adult learning theories. Instructional Designers often have advanced degrees in Education, Educational Technology, Curriculum Design and/or comparable experience as professors who have worked with technology and find that their skill sets also transfer to online pedagogy and best practices. Training Specialists have technology degrees and are adept at instructing others in adapting and using technological tools.
So, why am I writing my first blog post about IDs and Training Specialists? Simple – it's to let you know that the FCLT IDs and Training Specialist are here to assist you with so much more than Canvas! As we slowly start coming back from teaching remotely, IDs can help take your teaching to the next level.
For example, as an ID I would often hear faculty lament that plagiarism and cheating is more rampant in the online environment, particularly with the shift to remote instruction. Studies like those conducted by Wiley, point to an increase in faculty beliefs that cheating is on the rise, especially in online classes.
It's common to turn to proctoring or online plagiarism-checking software as a solution, but did you also know that IDs and Training Specialists can help as well? IDs are professionals who work with faculty on their overall course design to discuss ways to make it more difficult to cheat or plagiarize. Training Specialists can likewise help you navigate or integrate a particular platform and/or tool available to design your course.
Let's go back to our academic integrity example. IDs can work with you on some known strategies to reduce cheating, while a Training Specialist might help you decide the best tool to build your new content or assessment. Some of these strategies might include:
These are just some of the effective and High-Impact Practices the FCLT Team is knowledgeable about and able to work with you on to incorporate into your teaching practice and course design.
How Can We Help You?
Come visit us! Feel free to drop by our open Zoom Office Hours on Thursdays from 2-3 PM or email FCLT@mtsac.edu for an individual appointment!